Paintings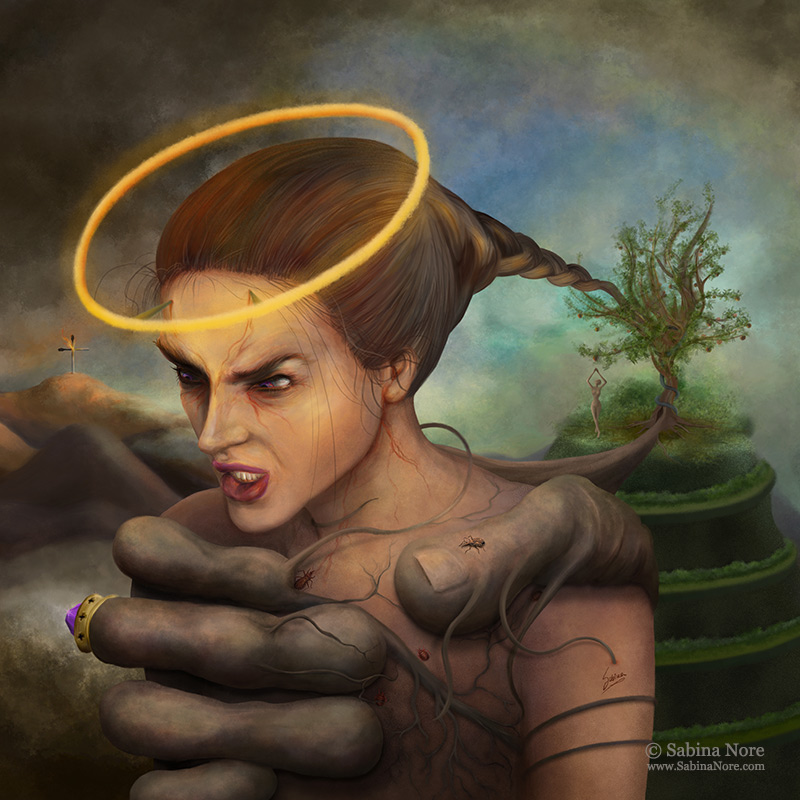 ---
Divine Fury is the first painting from the Furies trilogy by Sabina Nore. It is a historical painting about plots and events which, although ancient, still affect our present day life. It is about the capturing of that divine part of every woman, the attempt to tame her and so eradicate the fury within.
For more information about all three Fury paintings, see the Sabinian Furies video.
Divine Fury
Fine Art Prints
---
2012
Canvas prints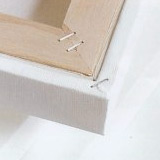 Available sizes:
- 50 x 50 cm (~20" x 20"): 320,- €
❧
Archival paper
Available sizes:
- 40 x 40 cm (~16" x 16"): 110,- €
- 20 x 20 cm (~8" x 8"): 60,- €
---
Prints are available.

☐
High quality, museum-grade prints.
✔
Safely packaged.
✈
International shipping available.
Buy directly from the artist: Contact
---
The Divine Fury in the museum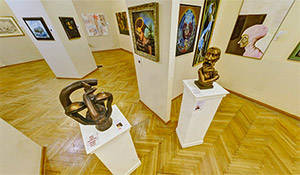 The Divine Fury is part of the permanent collection of the Museum of Fantastic Arts in Vienna, Austria.