Phantom, the Thinker
For those of you who are not familiar with the works of Auguste Rodin, which is not likely, nor the coolest super-hero of all, here is a bit of additional information.
Auguste Rodin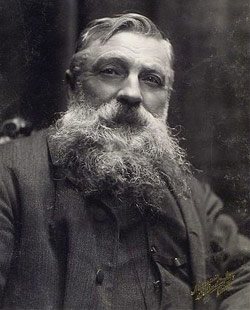 François-Auguste-René Rodin (12 November 1840 - 17 November 1917), known simply as Auguste Rodin, was a French sculptor. He is today considered one of the most important sculptors of the modern era.
Actually, I feel rather silly writing about Rodin. It's like writing about the sky. It's the sky, you've seen it, I've seen it... It's Rodin, you know.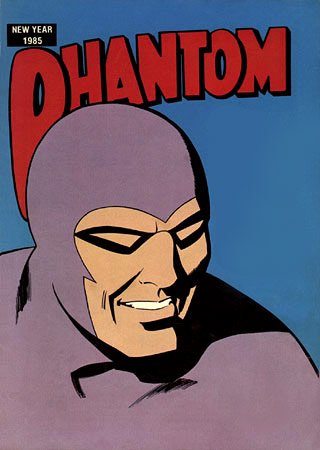 Some of my favorite works by Rodin include "The Thinker", one of his most famous works and the sculpture that has inspired the above illustration of the Phantom, "The Kiss", "Eternal Idol" and "Eternal Spring".
Phantom, The Ghost Who Walks
The Phantom is an adventure comic strip created by Lee Falk back in 1936! Long before Superman, Spiderman, Batman and other masked superheroes...
The synopsis
The Phantom is the 21st in a line of crime-fighters that originated in 1536, when the father of British sailor Christopher Walker was killed during a pirate attack. Swearing an oath to fight evil on the skull of his father's murderer, Christopher started the legacy of the Phantom that would be passed from father to son, leaving people to give the mysterious figure nicknames such as The Ghost Who Walks, The Man Who Cannot Die and Guardian of the Eastern Dark, believing him to be immortal.
Unlike many fictional costumed heroes, the Phantom does not have supernatural powers of any kind, but relies on his strength, intellect and fearsome reputation of being an immortal ghost to defeat his opponents.
Among all comic book heroes, the Phantom is the ultimate Thinker.