Notions A Night with Sabina Nore
In December 2013, Sabina received a guest from Holland at her studio, in Vienna:
Gilles Havik, a writer and author of Sailing on Dreams.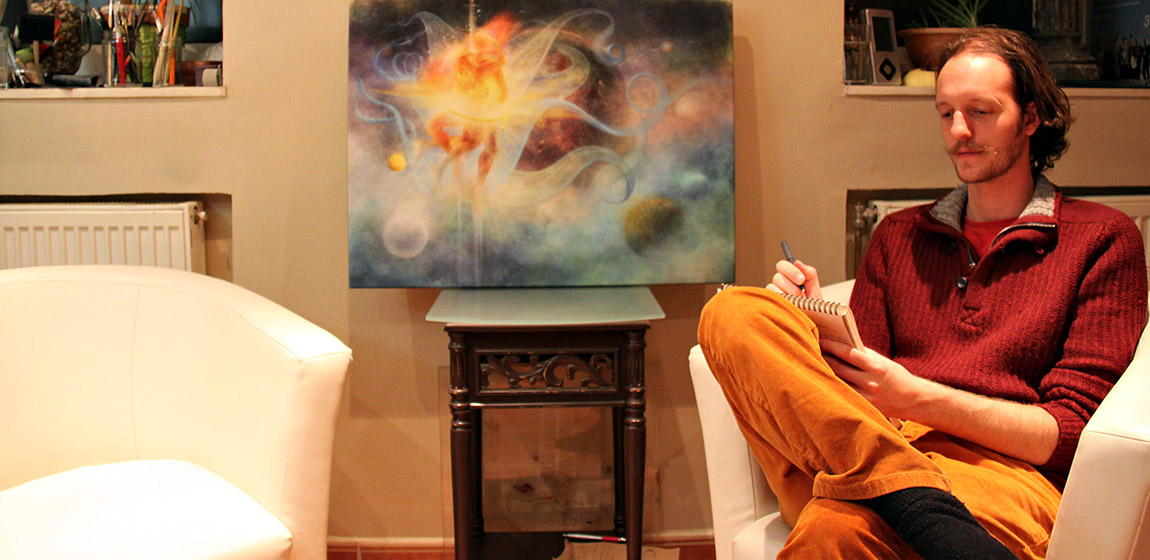 She was interviewed by Gilles the night of December 30th, and he published their talks as well as his observations in A Night with Sabina Nore. In it, Gilles mentions Sabina's son Christopher unleashing a cascade of photographic clicks, so here are a few impressions snapped during the interview.